Sow n' Seeds Fresh Flowers
Dedicated to growing specialty cut, heirloom, fresh flowers delivered directly to your door.
Locally Harvested Flowers
Buy fresh flowers! Why buy flowers that were cut a week ago in a foreign country and shipped to a florist or grocery store?  You can have local flowers delivered to your door from Sow n Seeds Flower Farm!
Locally Grown Fresh Flowers
Stop buying flowers that were cut two weeks ago in a foreign country and have no scent.  All of the flowers we sell are grown on our farm in Paducah, KY and are cut fresh just in time to deliver to you.
Local Doorstep Delivery
We harvest our fresh flowers at just the right time and deliver them fresh to your doorstep. Click here to shop our flowers now.
Sow N' Seeds Flower Farm, we offer locally grown, specialty, flowers using organic practices. We believe in sustainability. This is a family farm that our children, pets, and other families, like you visit.  We take great pride in giving back to our land. 
We offer:
Spring and summer fresh flower bouquet subscriptions that are delivered directly to your door weekly. Purchase through the online shop. You can choose a weekly, bi-weekly, or monthly subscription of flowers. On day of delivery, leave a vase with water on your front porch and you will come home to a fresh bouquet.
We offer corporate subscriptions that will brighten any reception or gathering space. This can be customized to meet your needs. We will offer a weekly or bi-weekly bouquet change along with a fresh vase, when flowers are in season.
PARTIES! We offer DIY buckets of fresh flowers for all of our crafters who would like to make their own arrangements. We are happy to assist with a flower bar, for your guest to make their own arrangements whether it's a baby shower, bridal shower, slumber party, or just a girls night of fun! We've got you covered. Each DIY Bucket comes with 60-75 stems that will feature focal flowers and filler that are in season from the farm.
We love working with our local grocery store vendors, area florists and event planners.  If you are florist, merchandiser/buyer, event designer that is interested in what we have to offer, please contact us below.
We LOVE fresh cut, local grown flowers.  We hope you will share our passion for flowers and let us help make them a part of your home. Our fresh, local flowers have a vase life of 7-10 days on most varieties and are fragrant.  See more on FACEBOOK.
[et_pb_shop type="latest" _builder_version="4.9.4″ _module_preset="default"][/et_pb_shop][et_pb_wc_gallery _builder_version="4.9.4″ _module_preset="default"][/et_pb_wc_gallery]
We hope our fresh harvested, local flowers will be a part of your routine.  Whether you are having a special event or just love flowers as much as we do, Sow n' Seeds is ready to help meet your needs.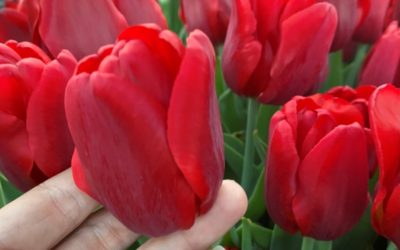 Happy Valentine's Day friends! Hope you all feel the love today and everyday for that matter. Valentine's Day is one of busiest days of the year in the floral industry next to Mother's Day. Local Florist are working day and night to make sure people feel the love. Today I was reading about the...
read more